If you checked out my
staircase project
you might have already noticed the treatment I gave to the staircase wall. I knew artwork wouldn't work, and I didn't want photographs, so I decided to create a mirror collage.
I collected mirrors over a few weeks, searching my house and the Goodwill store for different sizes and shapes. All of them were either free or under $4 apiece.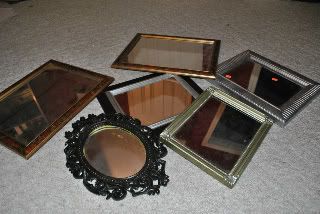 I used one of my favorite metallic spray paints, Champagne Nouveau by Krylon.
I either removed the mirror plate or covered it with painter's tape and paper and gave them all a couple coats.


I think over-thinking it by mapping out the placement of each one and taping it on the wall really is a waste of time. The greatest thing about collages is that they are random with no calculation. So just use your eyes! I started at the bottom and randomly placed the nails in a pattern I liked, moving them around as I needed. And
this
is what I got!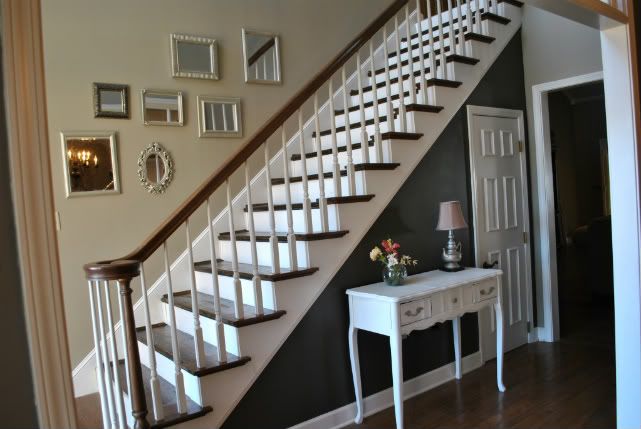 It's beautiful for an entry way with the reflections it creates of light and color. It's fun to be able to add to the collage here and there and I love the look!


Follow @ktgray13