Hey yall!
First off, have you noticed the Before and Afters page at the top of the blog? You can see a compilation of the ever-growing collection of before and after transformations there. The Home Tour and Wedding pages are soon to come. And second, have you noticed the Pin-It button on the bottom of each post? If there is anything you would like to pin to your boards on Pinterest, be my guest! Just click that button at the end of the post and select which image you want. Now down to business.

I guess it's a bit of a childhood toy obsession as of late that's gotten into me these last few projects. I fell in love with these
toy elephants
on my mantel last week. I've also got my wheels spinnin' over transformation ideas for my childhood Barbie's Dream House and a Ride-able, talking horse. I know...I am Ca-Razy. But it's a pair of little toy horses that has my attention right now.
These were another swipe from Dad's attic. There was a herd to choose from. I picked these two because one was stained with a brown, unidentifiable goopy substance and the other had only one ear. Which made them perfect for me! I go for the underdog.
They were cleaned up a bit then sprayed with white primer then a couple coats of silver by Krylon. I gave one last, light coat of Brushed Metallic Nickel by Krylon just to give a bit of dimension with the two colors.
Say hello to my little friends!
It's these little, quick projects I can pop out by the time Diners, Drive-Ins and Dives is over that I love the most. I say this as I'm in the midst of the most back-breaking projects EVER...Reupholstering wingback chairs (I'm officially insane)...refinishing end tables for our home theater (almost done!)...stenciling rugs (meticulous)...Lots to come if I survive it all!
Love ya!
Katie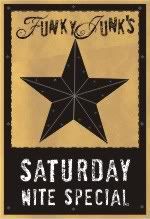 Follow @ktgray13