Happy 2012!
Sean and I celebrated the coming of this new year in our "across-the-bridge" hometown...heart of the delta...home of the blues...
Memphis, Tennessee.
We had dinner at
Rum Boogie Cafe
(Barbecue sandwich and a BLT Po' Boy with fried green tomoatoes...MMMmmm) while listening to the live music.
We picked a spot on
Beale
to just hang out and take in all the excitement.
Would you believe that people bring their newborns and small children to Beale on
New Year's Eve?
I wouldn't if I hadn't seen it with my own eyes...left and right.
Street blues bands, party horns, and drunken chatter
harmonized into a lullaby for this baby.
Devin and Nina met up with us after a Tiger win at the Forum. We grabbed a table at Rum Boogie to ring in midnight.
Me and Joe Cool.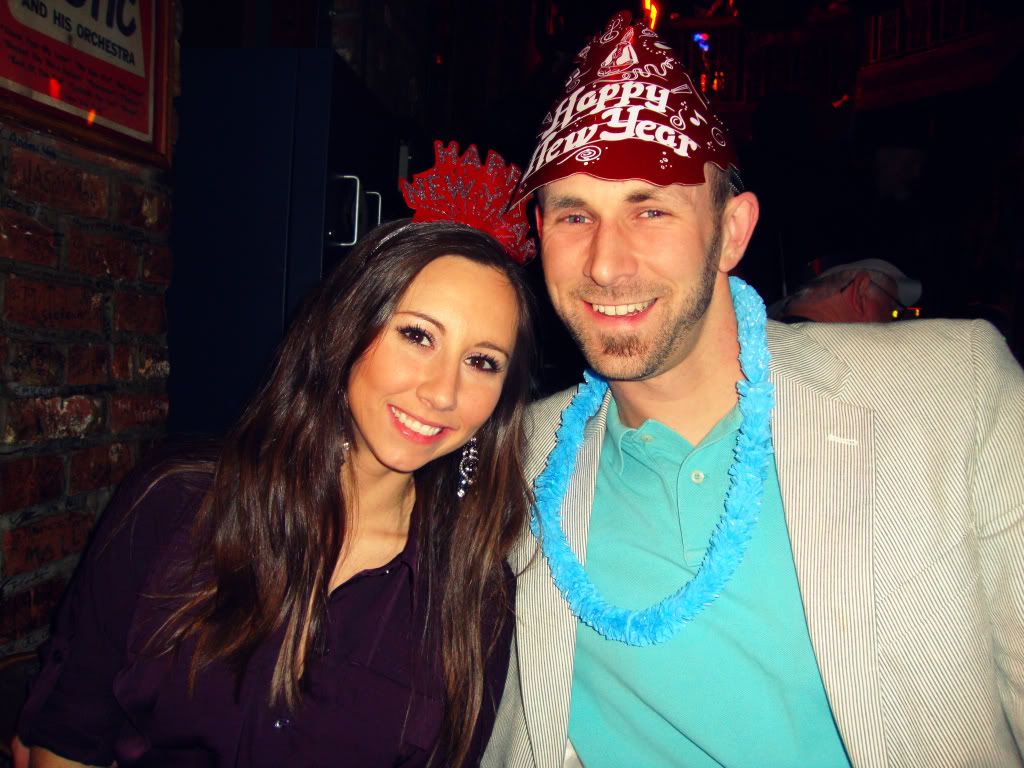 Much better. Me and my husband.
Chris and Amy made it through the mile-long line to enter Beale just in time to celebrate!



And celebrate they did with Lemon Drops.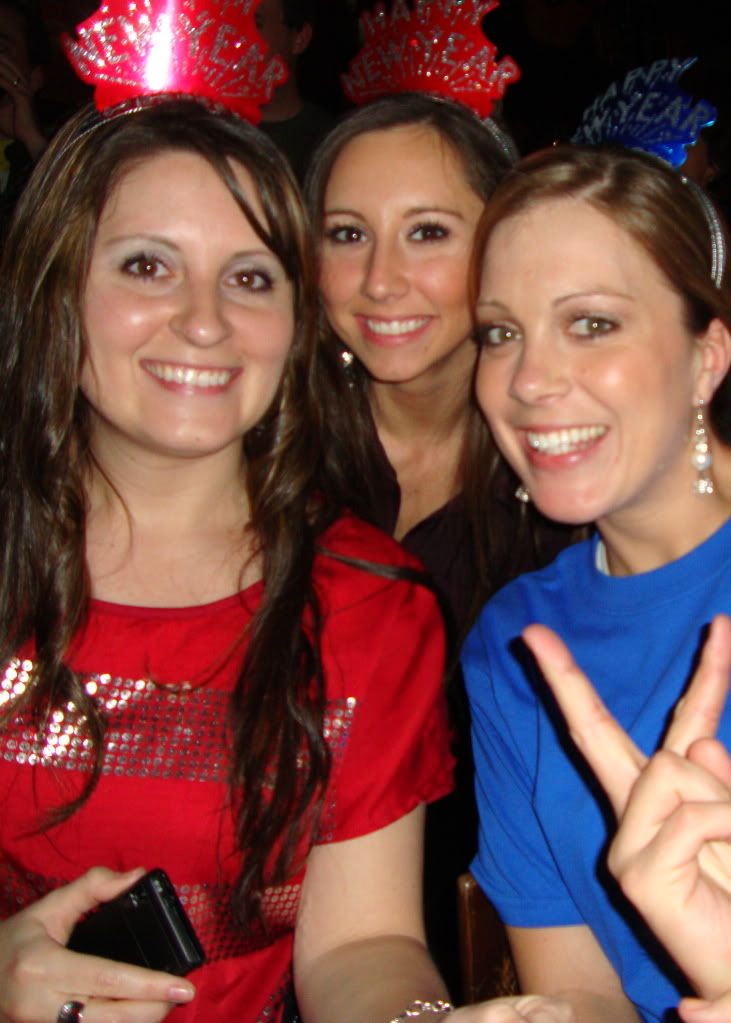 Amy, Me, and Nina
HAPPY NEW YEAR!!!
I don't think there is a more nostalgic or sentimental song than Auld Lang Syne. Hearing that electric guitar riff evokes memories of the
joy of celebration with friends and loved ones as everyone smiles, laughs and kisses.
But then I look around at whatever new scene surrounds me for this night and hear the song, thinking...
"Weren't we JUST doing this?
Like yesterday?" The fleeting nature of time still blows my mind and makes me a little sad.
But, is all the more reason to celebrate life and live in a meaningful and memorable way.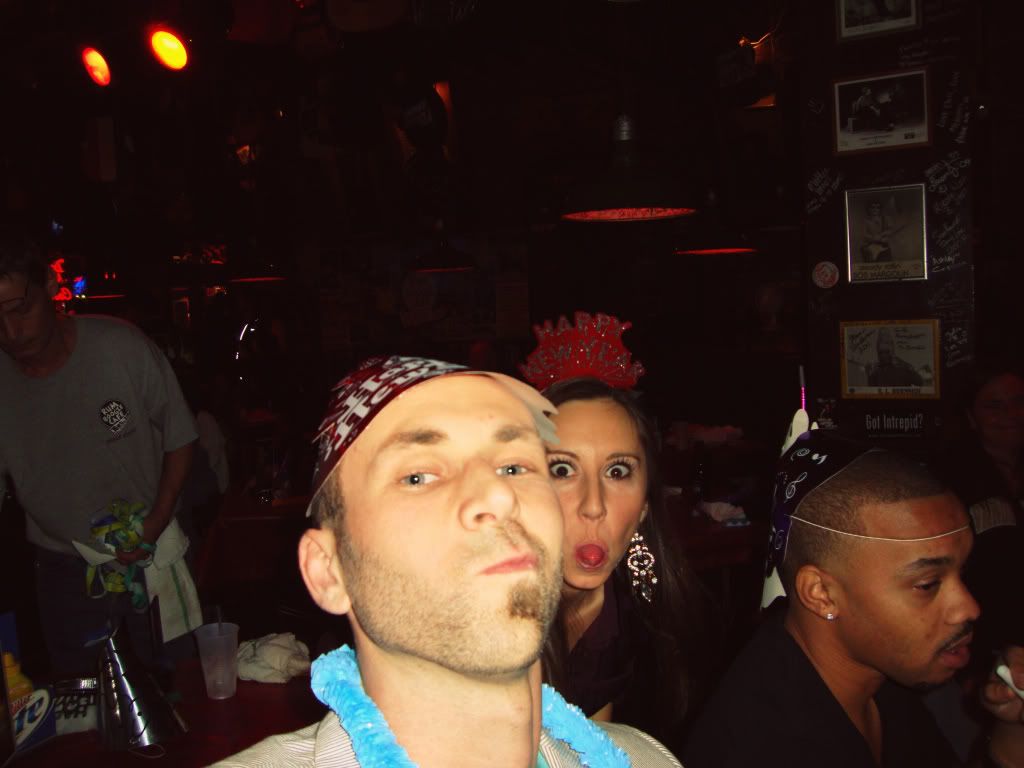 His Unfailing Presence
Another year I enter
Its history unknown;
Oh, how my feet would tremble
To tread its paths alone!
But I have heard a whisper,
I know I shall be blest;
"My presence shall go with thee,
And I will give thee rest."
What will the New Year bring me?
I may not, must not know;
Will it be love and rapture,
Or loneliness and woe?
Hush! Hush! I hear His whisper;
I surely shall be blest;
"My presence shall go with thee,
And I will give thee rest."
--Unknown Author
I have great hopes and dreams for the year to come. And I share these hopes for anyone who has taken the time to visit us and read this post, as well.
Thank you for stopping by!
Of course, I have toyed with a few standard resolutions...
To run in the mornings before work. To keep up with housework and organize every closet. To motivate myself to use patience without the use of strong coffee in the mornings at the school on the east side of town.
But these are trivial. My true hopes for the new year are these:
It is my hope that everything
good
in the year that has now become our past
always remain with us.
And it is my hope that everything that was
bad
in it
be left behind.
I hope that any
fears or worries
we harbor about a regretful past or an unknown future be
harnessed into bravery
, allowing for
peace
day to day.
And I hope we find the
wisdom and fortitude
to accomplish any goals we have in front of us. May we be honest with ourselves about what we want and
find our way to it.

Many blessings in 2012!
The Grays
Follow @ktgray13