All of our guests entered the doors of this red brick church. The church in which I grew up, sang, and spent every Sunday morning for just over 10 years straight. You heard that right. Perfect attendance in Sunday School at Marion First Assembly of God until the age of 13, for this girl. (And my brother as well).

Here, I developed the foundation for the faith within me and the character about me. Here, I recited John 3:16 at age 3 about the ultimate love and everlasting life...and here I would marry the love of my life.

The rain shower came just as we gathered to walk around the front of the church. My bridesmaids held my umbrella and my dress. I held my breath.
All guests had taken their seats. Our families were escorted down the aisle to the music of
Ave Maria
, in angel voices.
My bridesmaids walked down the aisle, to an instrumental of
Dancing
by Elisa, followed by my flower girls in their bare feet, carrying my hand-made pinwheels with ribbon streamers.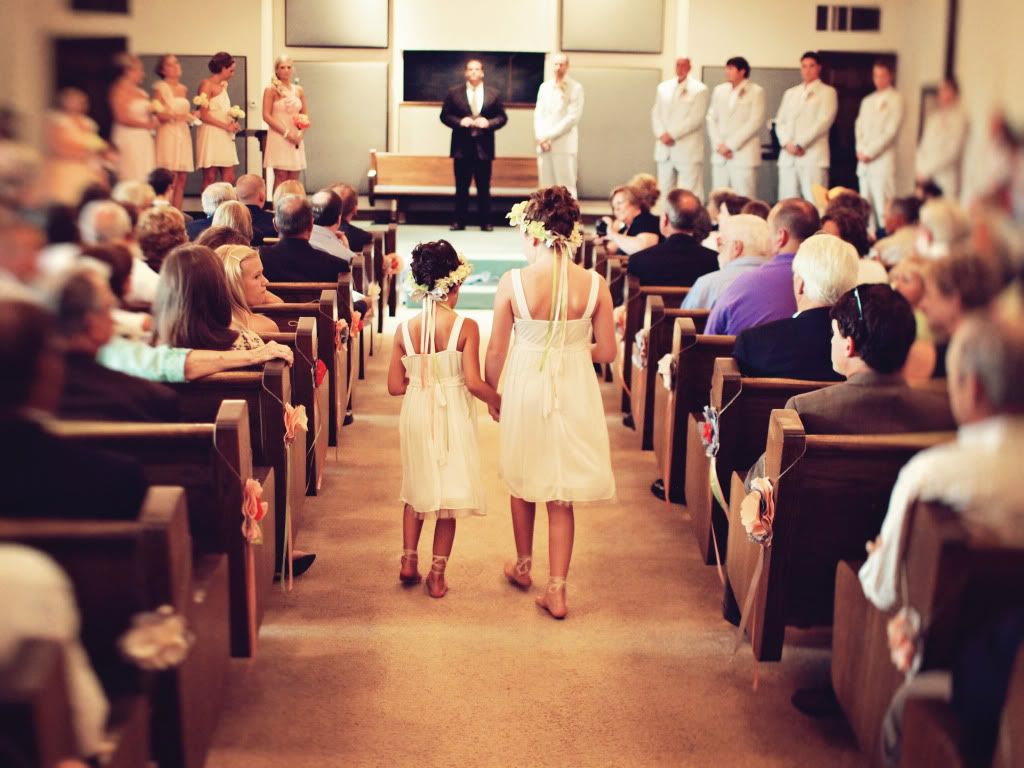 No one was left in that tiny room but my Daddy and I. There was no time for fear. Panic. Nerves. And no need or want for it either. It was unknown at which exact second those doors would open to the gaze of 200 sets of eyes. To explain what I felt is a waste of breath. There are no words to combine every emotion with no emotion. Every thought with no thoughts. The strangest state of being. All that matters is I heard a whisper..."I love you, baby," and we were ready.
"Can't Help Falling in Love" on piano played as we walked slowly together. I realized about halfway down
why
I was walking. I got caught up in seeing all the people I had known all my life like it was a red carpet event and I forgot to look at my groom until then. Woops. Terrible bride. But once I saw him, I never looked away.
Pastor Brian Mize welcomed our guests and we prayed over the ceremony.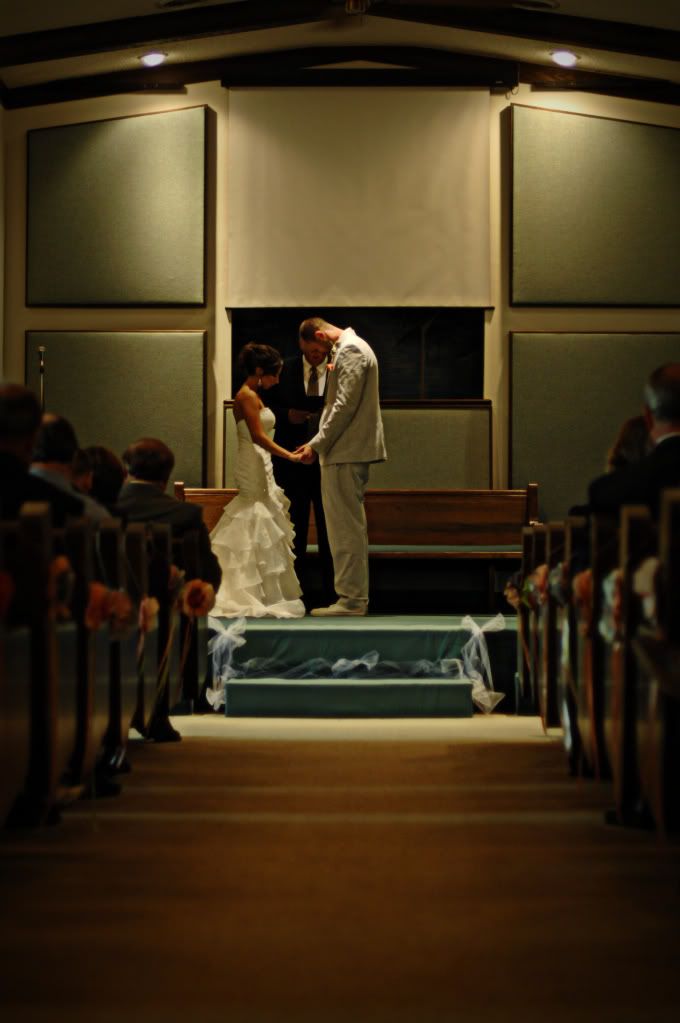 The first reading I selected to be shared was, to me, an ideal wedding ceremony scripture. When I hear it, I feel like it is God's step-by-step instructions for a husband and wife on their wedding day and each day following.
12 Therefore, as God's chosen people, holy and dearly loved, clothe yourselves with compassion, kindness, humility, gentleness and patience. 13 Bear with each other and forgive whatever grievances you may have against one another. Forgive as the Lord forgave you. 14 And over all these virtues put on love, which binds them all together in perfect unity. 15 Let the peace of Christ rule in your hearts, since as members of one body you were called to peace.
Colossians 3, 12-17
10 A wife of noble character who can find? She is worth far more than jewels. 11 Her husband has full confidence in her and lacks nothing of value. 12 She brings him good, not harm, all the days of her life.
Proverbs 31:10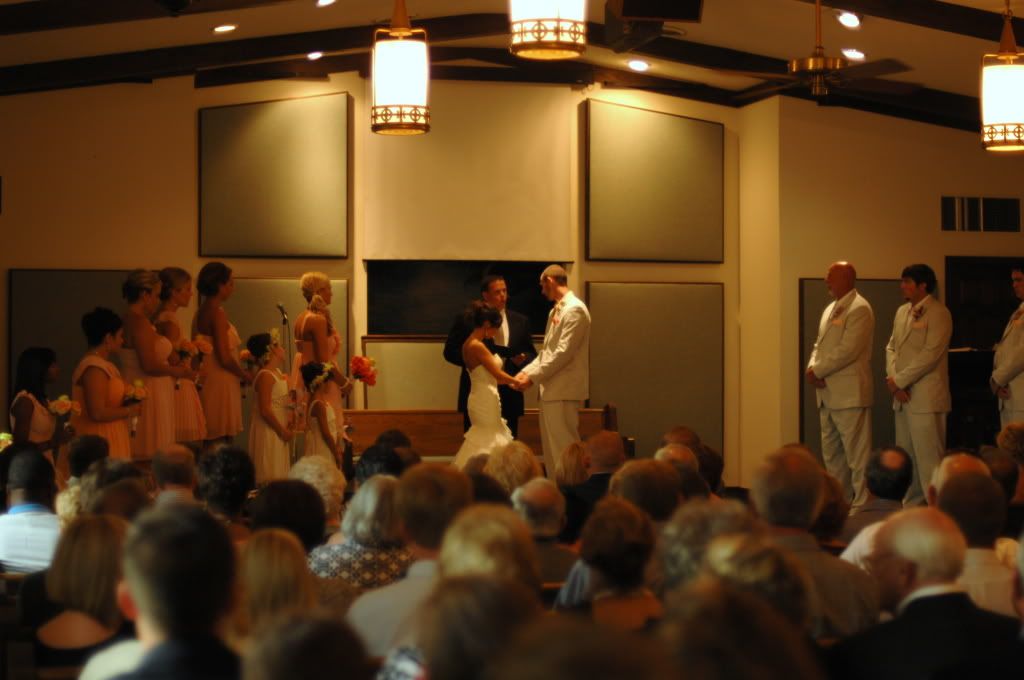 Sean's Mom sang "If It Wasn't For Your Love" by Heather Headley in honor of my Mom. I chose this song to dance to the year after she passed away. I knew it would have a place in my wedding, because I always pictured myself as a bride when I listened to it. And Mrs. Pam was the brave soul who took on the challenge. And
soared
.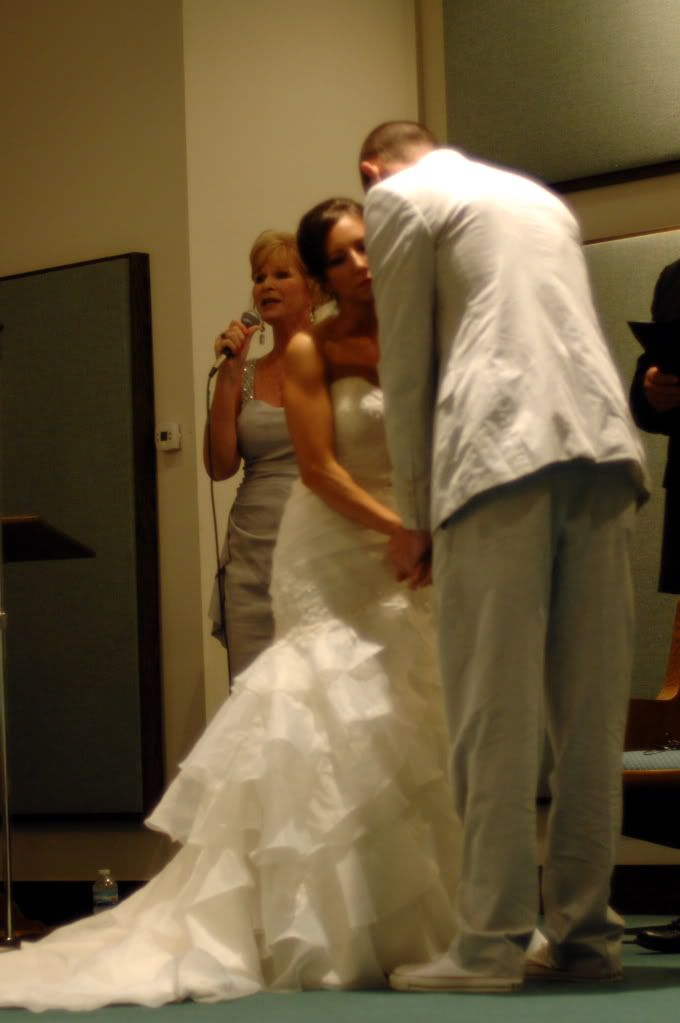 Would I be standing here
after all these years
among the stars above?
Maybe not,
If it wasn't for your love
Smiling faces all around
like when the king has just been crowned
A battle has been won
that I'd have lost
If it wasn't for your love
A fairytale unfolds
More true than stories I've been told
At last my chance to shine
, and all in perfect time

a life I once dreamed of
Who'd have thought
If it wasn't for your love
And oh the wonderful surprise
to have a light so bright it blinds my eyes
But finally I see, how it feels to live a dream
But would I have touched the sky?
Ever flown so high?
Not I,
If it wasn't for your love
Your Love.
Next, we were asked to place our hands together as the preacher read the hand ceremony.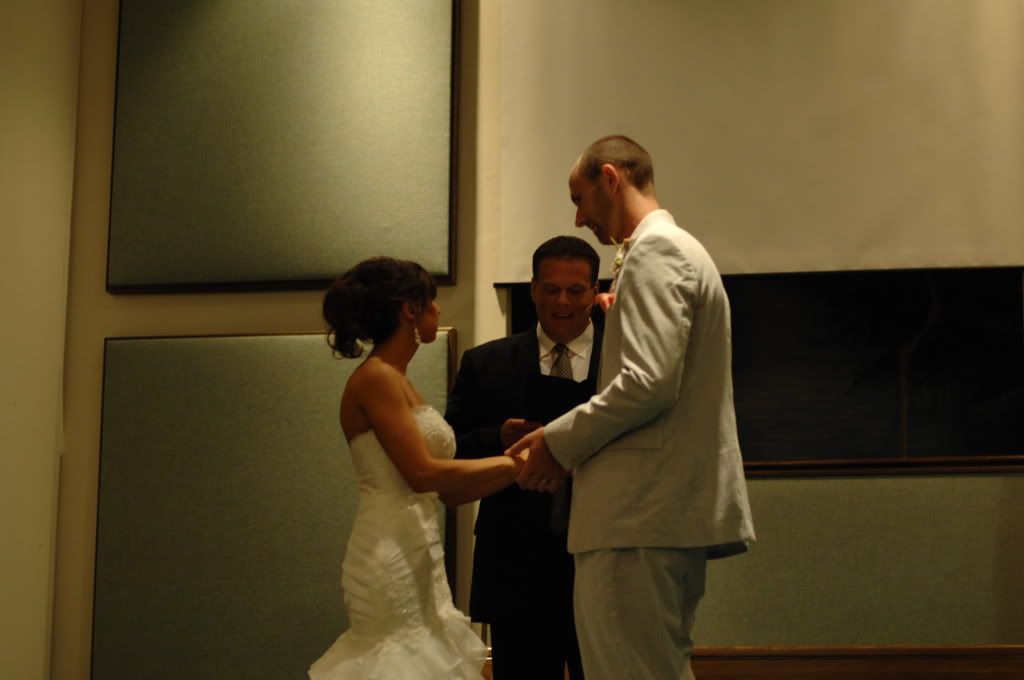 "As an expression that your hearts are joined together in love, will you please take one another's hands, so you may see the gift that you are to one another"

These are the hands of your best friend, young and strong and full of love for you, that are holding yours on your wedding day as you promise to love each other today, tomorrow, and forever.
These are the hands that will work alongside yours as, together, you build your future.
These are the hands that will love you and cherish you through the years, and with the slightest touch will comfort you like no other.
These are the hands that will tenderly hold your children.
These are the hands that will help you to hold your family together as one.
And these are the hands that, even when wrinkled and aged, will still be reaching for yours,
still giving you the same unspoken tenderness with just a touch.
Let us pray:
Dear Father, bless the hands that you see before you this day. May they always be held by one another. Give them the strength to hold on during the storms of stress and struggles. Keep them tender and gentle as they nurture each other in their love.

Help these hands to continue building a relationship founded in your grace, rich in caring, and devoted to reaching for your perfection.
We ask this in the name of our Lord and Savior who lives with you now and forever.

Amen.
I, Katie, take you Sean, to be my husband, knowing that you will be my constant friend, my faithful partner, and my one true love.
On this day, in the presence of God, I promise to stand by your side as your wife in sickness and in health, in joy and in sorrow. I promise to love you, comfort you and cherish you for as long as we both shall live.
I give you this ring as a symbol of my vow, and with all that I am, and all that I have, I honor you, in the Name of the Father, and of the Son, and of the Holy Spirit
Just after we vowed these promises to each other, my best friend and matron of honor...and second brave soul...sang a soft, slow ballad version of Gavin DeGraw's Follow Through.
Oh, this is the start of something good
Don't you agree?
I, haven't felt like this in so many moons
You know what I mean?
And we can build through this destruction
As we are standing on our feet

So, since you wanna be with me
You'll have to follow through
With every word you say
And I, all I really want is you
you to stick around
I'll see you everyday
But you have to follow through
You have to follow through

These reeling emotions they just keep me alive
They keep me in tune
Oh, look what I'm holding here in my fire
This is for you
Am I too obvious to preach it
You're so hypnotic on my heart

The words you say to me are unlike anything
That's ever been said
what you do to me is unlike anything
That's ever been
This song, done this way, was so unique. And I mean that seriously. I always sang this song slow and serious in my head and knew it would be perfect for playing just after our vows. The problem was, the song done that way, did not exist. There were a couple of youtube videos of short acoustic versions, but nothing I could download and play at our wedding.

I know Lindsay didn't think I was serious when I first asked her amidst crafting fabric pew flowers at my dining room table . Then like a true best friend, sister, and maid of honor, she said "Well just tell me what you want me to sing."
That is Lindsay and I singing together in that same church. You can barely see him, but my Dad is on the far left side smiling (or laughing...) while he listens. We appear to be singing a version of "The Itsy-Bitsy Spider"...but considering the aforementioned foundation for my faith, I would assume it is Jesus Loves Me, or something to that effect...

After brainstorming musicians and running into a few rejections, I thought of a great high school friend who I knew could do ANYthing I asked him on piano. He and Lindsay also knew each other and were able to work together to create an original rendition just how I heard it in my head. Not even her enemy of the wedding week, E. coli, could get her down. Truly amazing.
After breathing a sigh that we had made it through everything, we were pronounced husband and wife.
Sean, you may now kiss your bride!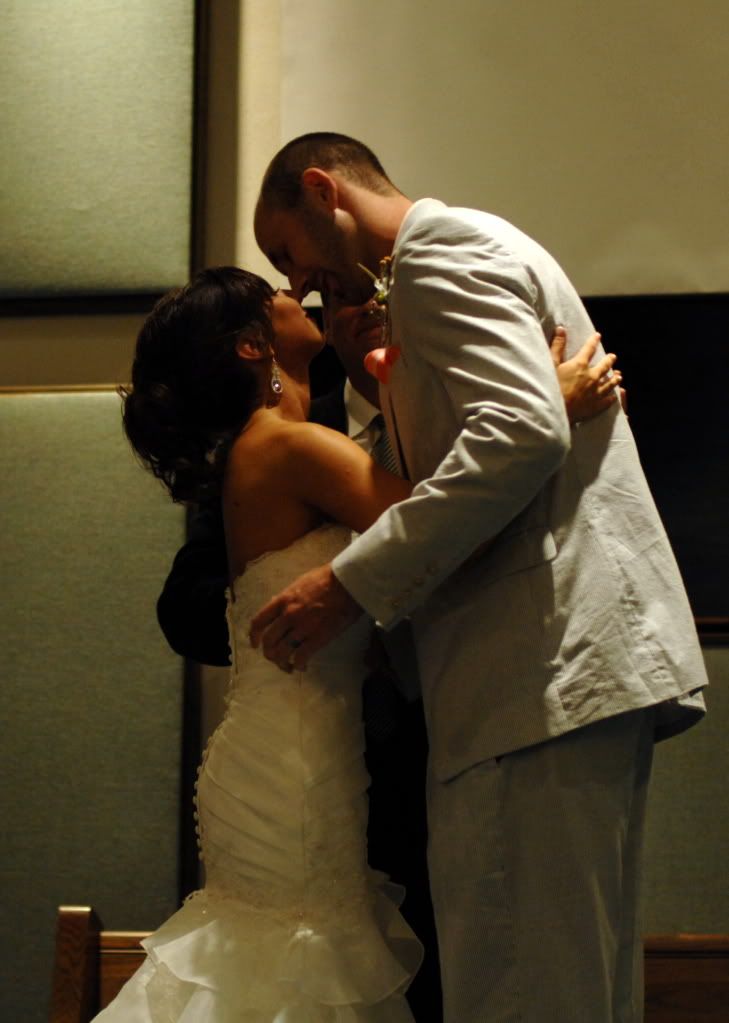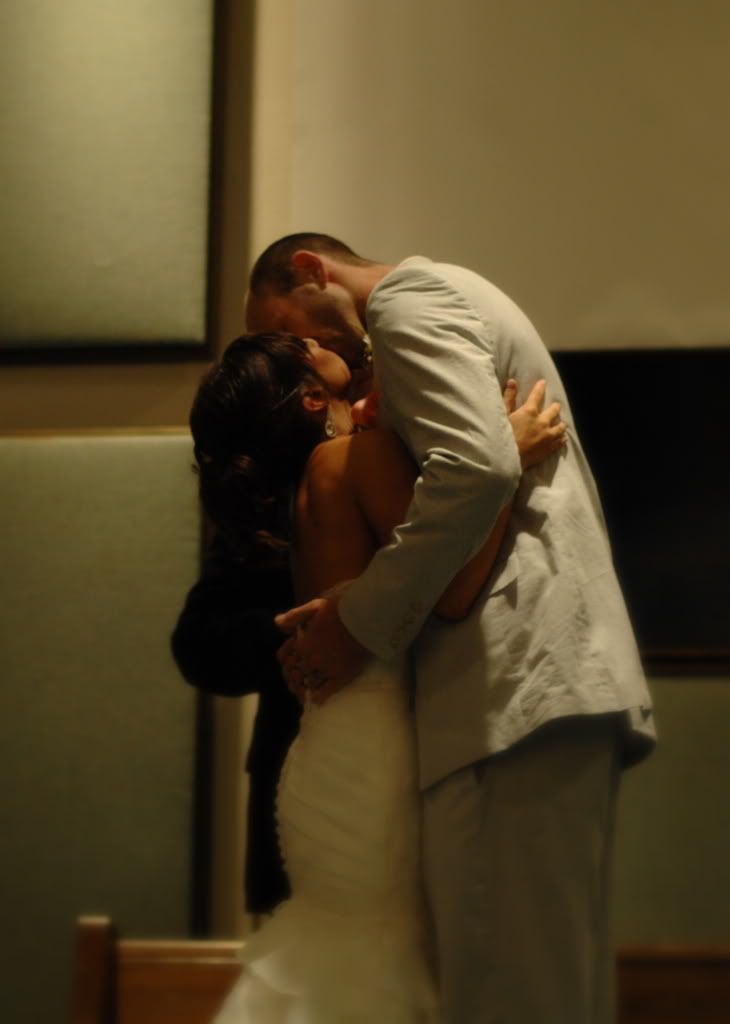 For our recessional, we chose Amos Lee's Sweet Pea. Light and skippy for a happy summer day!

We did it!
And as if on cue, the sun beamed once again as we exited the church as newlyweds.
Our guests and party mingled just outside the church doors.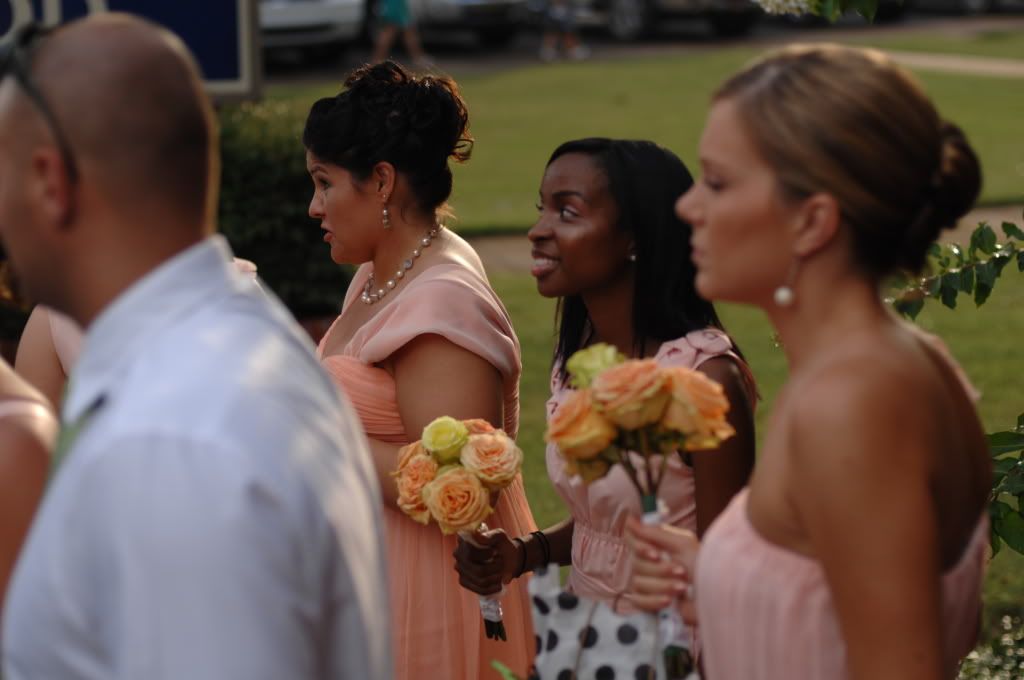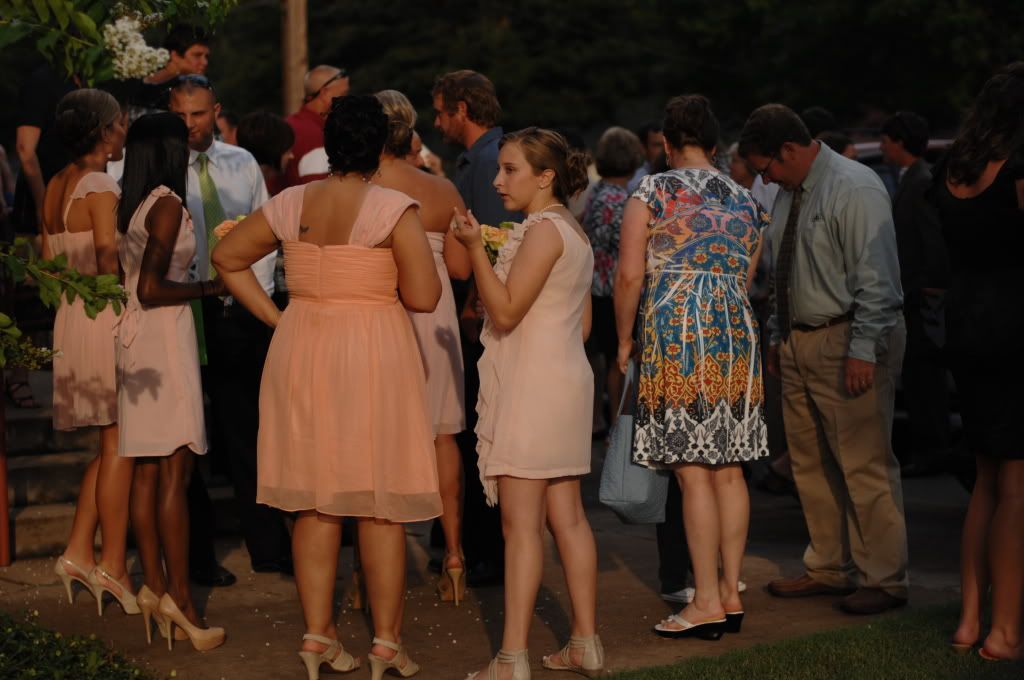 We assembled back into the church for pictures...which you will see soon!
Until next time!

Katie Gray
PHOTOGRAPHY BY: Canon Reed, The Wedding Belles
Follow @ktgray13