When we moved in over a year ago, our dining room was painted a muted gold, mustard, sickly color. It gave me an uneasy feeling in my tummy. There was also ugly green carpet under foot that I couldn't wait to get rid of. Over a year later, we have managed to finish the dining room!


After:




After:




The two main projects for this room included the carpet inlay and shadowbox molding.

Before, the inlaid carpet was a LOVELY shade of seaweed, hunter, blue-green. I just LOVED it. No better time period for color selections than the early 90's, I think. And I also love that the builder/homeowner's did not put hardwood floors under the carpet, but instead left the center concrete. Genius.

Someone stop me. It was awful. There was no greater satisfaction than ripping it up and letting it exit my house for good. I tried to find a rug in a slightly larger dimension than the opening of 12.6 ft x 6.10 ft, but there were no rugs that long without being too wide. So I had to order carpet and cut to the size we needed. Sean and I installed ourselves, and although it was much more complicated and took longer than we expected, we survived.

Shadow Box Molding:


I taped off boxes underneath the chair rail with painter's tape to decide what size boxes looked best. Then, I measured roughly how much molding I would need. I bought 13, 8-foot long pieces of trim from Lowes.
The walls above the chair rail were painted in
Earthy Gray
by BHG. The walls below were painted a creamy white color made by mixing leftover cans from our
cabinet makeover
and bedroom walls.
Looking back, this project shouldn't have been as difficult as it was. Sean and I turned our garage into a wood-working shop for the weekend; tossing drills, saws, and sanders back and forth while we worked on independent projects side by side. If he had a dime for every time he heard me say "I'm DONE! I can't do it!" he'd be a millionaire.
It's all about having the right tools. I don't yet have a miter saw, so I used a carpenter's square to measure the 45 degree angles and a jigsaw to cut on the line I had drawn. I wasn't ready to purchase an expensive miter saw...But I wish I had known that you can use a miter box that only costs about $6 to cut angled corners, which we have since used for any woodworking and cutting. It would've been a thousand times easier! But I was able to use wood filler to repair any joints that didn't connect completely flush, so I can live with it. Every project is a learning process and this one was a master class.
After cutting the trim pieces to the correct lengths, I nailed them to the wall with finishing nails in box shapes with 4-6 inches between each, using a level for precision.
Then they were all painted in the same creamy white paint to blend with the walls.
Now it fits so seamlessly with the house, no one can believe it hasn't always been this way.
Even people who have been in our house endless times don't remember that the shadow boxes weren't there before...like my Dad!
And while I know often times, Sean appeases me by pretending to be SO impressed by all my projects he could probably care less about, THIS one was different. After the painting and molding was complete, I found him standing alone in the dining room...hands slouched on his hips, gazing around from wall to wall...slowly nodding his head. He was genuinely IMPRESSED with the impact that the simple trim molding had on the room. I consider that SUCCESS!
Details:
I made the simple curtains from a roll of loose burlap in the garden section of lowes. I just did a quick sew job to make the loop at the top for the curtain rod.



The intricate side table came from my great Aunt Mary's house. I placed curly willow from our wedding in a vase next to an open cook book. The little birds were painted brushed nickel.
I also hung the menu window from our wedding reception. I couldn't let it go!
The painting of the doe is one of my Mom's works of art. The etagere was given to me by my Meemaw and the antique hall tree is from Dad.
I refinished the
bookcases
in gray and placed pheasant figurines I painted white, like my
owl project
, glass vases of white cotton, and bright green pears on the shelves.
The dining room table was one of the coolest flea market finds yet. Just after we moved in, I found it for $100. It's a huge, thick slab of wood on top of 2 antique iron sewing machines for legs.
We found new coordinating chairs to go with it.
The
wall art
is made from an old fence section in our back yard. I'm working on making a barrel shade to go around the chandelier.
It's earthy and elegant. Natural and cozy.
Tell me what you think!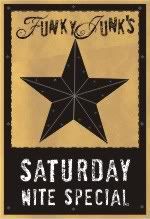 Follow @ktgray13