Our best friends looked like a page in Southern Brides magazine had come to life.
I didn't want to ruffle feathers so I wasn't going to mention taking bridal party pictures at the farm the day of the wedding. Although it was just 5 minutes down the road from our house in town, I didn't want too much confusion or chaos with a last minute change of plans and knew staying at the church was easiest. Not to mention it was late July and the sun was out in full force that summer day. Guys and heat
do not
mix.
But my photographer was ballsy and just made the call for me.
"Let's go to the farm."
And I am SOOO grateful to have these gorgeous pictures.
First, for my GQ looking men.
We chose a really light gray seersucker for our summer wedding, so they would be as cool as possible. The groomsmen wore white button-ups underneath and Sean wore a peach shirt.
The suits looked just perfect with their white Chuck Taylors. Stylish but casual.
I just have to say...Damn, they looked goood!
And Gabe, our ring bearer was beyond precious. I found his little suit at Macy's on sale for $13!
I'm so glad all of Sean's buddies are such
great
guys. They are fun-loving and always a blast to be around. They made our wedding the fun and memorable event that it was!
I truly love them all.
Not to be outdone, of course, my girls looked beautifully flawless and perfectly coordinated in shades of peach and light fabrics with ruffles and flower embellishments.
I don't think much more personality can fit in one picture.
They are all playful, smart, and gorgeous as can be.
I love this one. Pure happiness.
And Hayden makes me laugh in this one every time!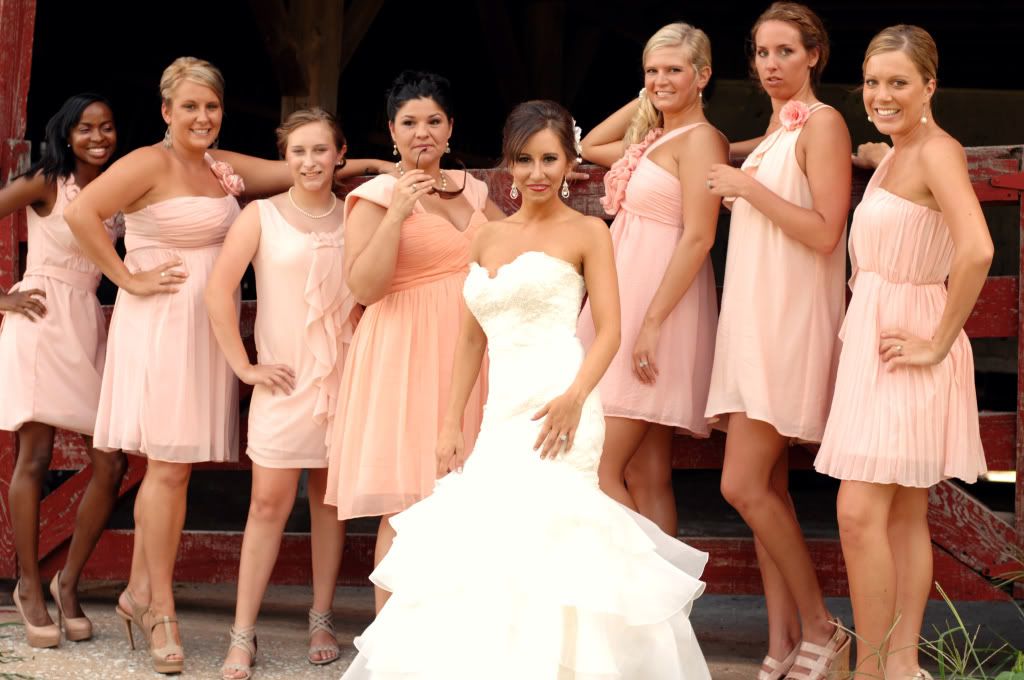 To Fredisha, Hayden, Marissa, Jenni, Lindsay, Meghan, and Nina,
You are all talented, gorgeous, and special ladies. I am lucky to have yall!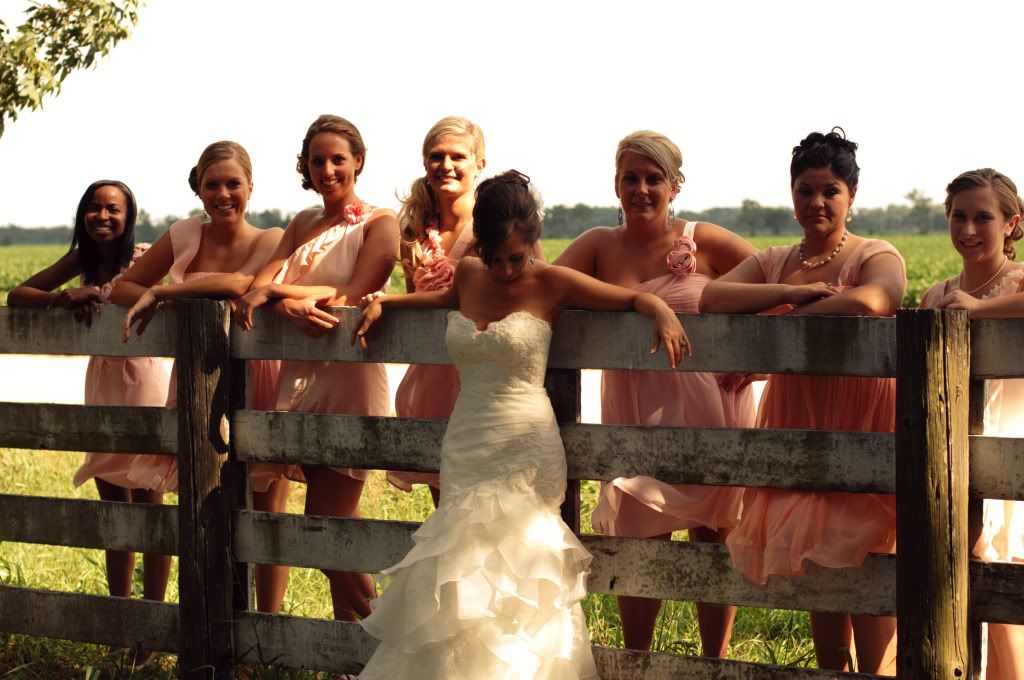 I love the sun and shade through the trees and the dresses blowing in the breeze. And I did not intend for that to rhyme.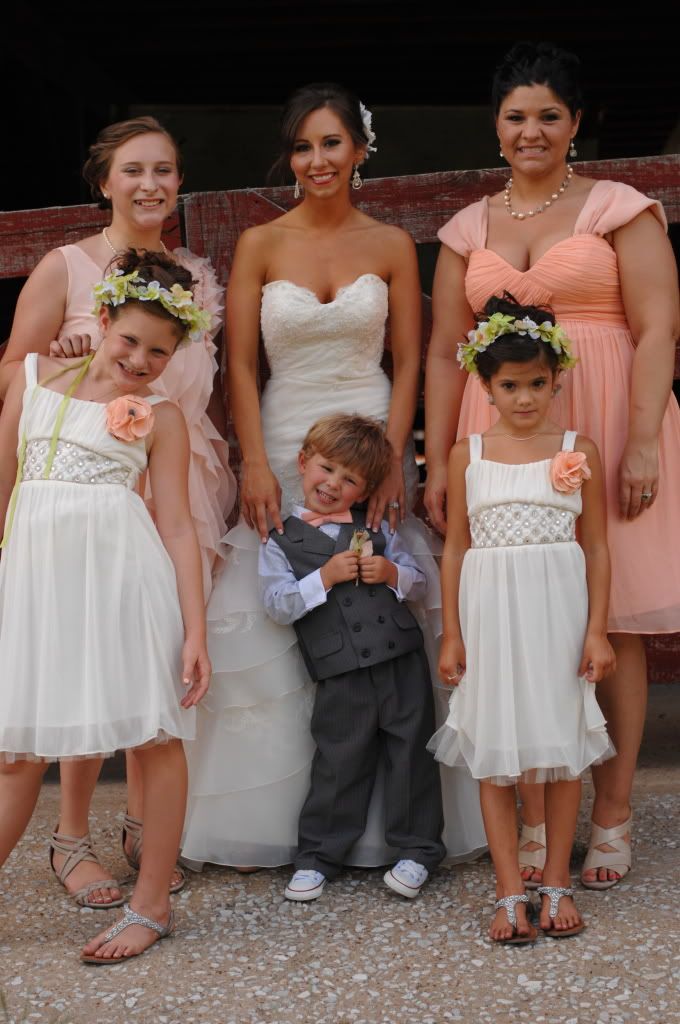 The family shot with me, my cousin Marissa, cousin Jenni and her daughters Lexie and Ellen-Claire, and cousin Gabe.
Sean and I with Lexie, Ellen, and Gabe
We are refined when necessary...

...and rowdy when needed.
So sweet.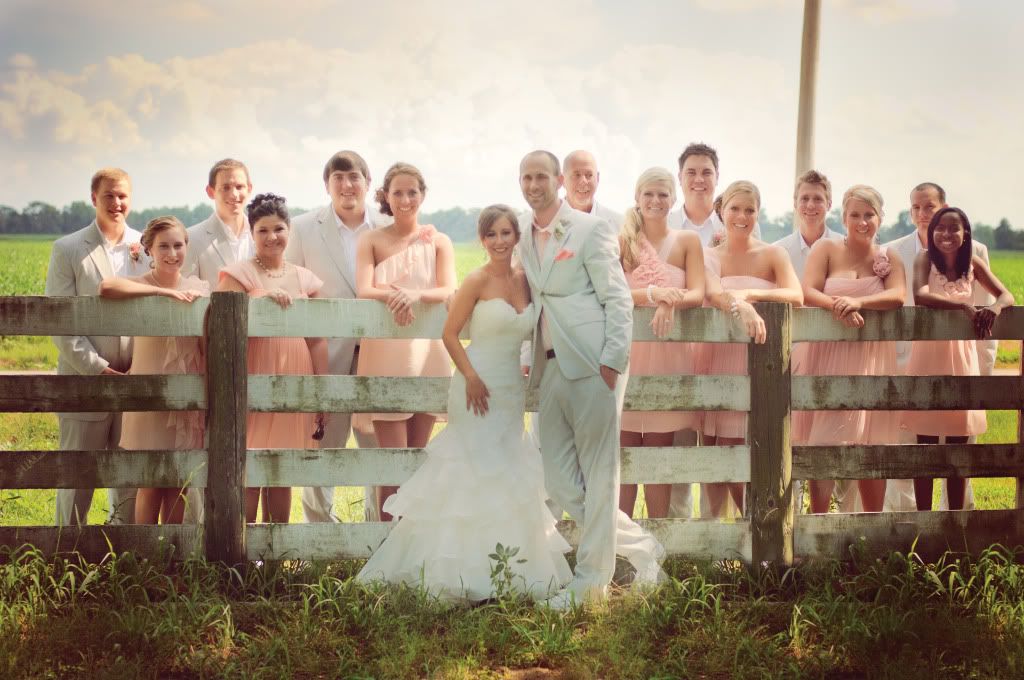 This picture honestly looks heavenly to me. Which seems appropriate.
"Heaven gives us friends to bless the present scene."
Edward Young
"It is a good thing to be rich and a good thing to be strong, but it is a better thing to be loved by many friends."
Euripides
Our Wedding Party
Blessings~
The Grays

PHOTOGRAPHY BY: Canon Reed, The Wedding Belles
Follow @ktgray13